Basic Info
Model No.: Sweet Potato Powder
Product Description
 We produce the Sweet Potato powder:
Specification:
Product name: Sweet potato powder
Extracted part: Root
Specifications: Sweet potato slice, dice, powder
Appearance: Fine powder
Particle size: Freeze dried  powder 80-120mesh or as per your requirements
Moisture: <12%
Ash: <5%
Super quality    Competitive price
Source:  Ipomoea batatas          
 
Active ingredients:  Dietary fiber, vitamins, trace elements
Package: 25kgs/ drum, two layers of plastic bags
Storage: closed, shading, place in a cool dry place
| | |
| --- | --- |
| Delivery time | About 7 days after receiving your payment |
| Package | Packed in aluminum foil bag, double plastic-bag inside |
| Net weight | 25kgs/drum |
| Gross weight | 28kgs/drum |
| Payment terms | T/T, Western Union, L/C |
| Storage | Stored in dry and cool place, keep away from strong light and heat |
| Shelf life | Two years when properly stored |
We have enough stock in factory: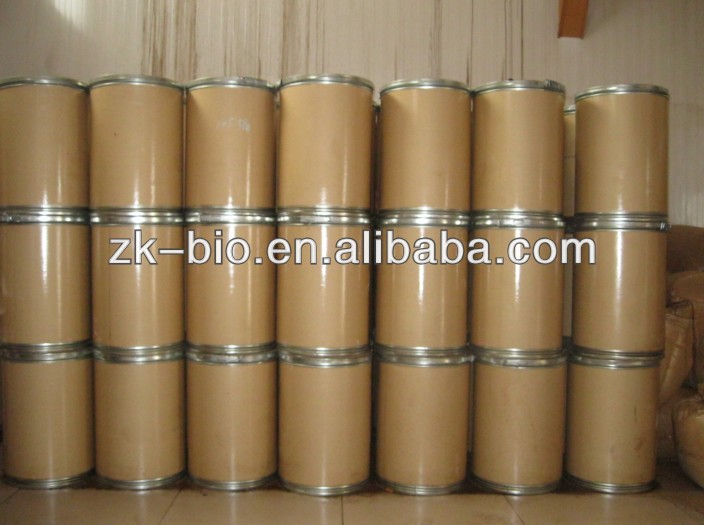 Introduction:
The sweet potato (Ipomoea batatas) is a dicotyledonous plant that belongs to the morning glory family, Convolvulaceae. Its large, starchy, sweet-tasting, tuberous roots are a root vegetable.The young leaves and shoots are sometimes eaten as greens. The sweet potato is only distantly related to the potato (Solanum tuberosum) and does not belong to the nightshade family, Solanaceae, but both families belong to the same taxonomic order, the Solanales.
The plant is a herbaceous perennial vine, bearing alternate heart-shaped or palmately lobed leaves and medium-sized sympetalous flowers. The edible tuberous root is long and tapered, with a smooth skin whose color ranges between yellow, orange, red, brown, purple, and beige. Its flesh ranges from beige through white, red, pink, violet, yellow, orange, and purple. Sweet potato cultivars with white or pale yellow flesh are less sweet and moist than those with red, pink or orange flesh. 
Function:
1.Heart health
Sweet potatoes are a great source of B6 vitamins, which are brilliant at breaking down homocysteine, a substance that contributes to the hardening of blood vessels and arteries, according to the Harvard University School of Public Health. Sweet potatoes' potassium content is also helpful for your heart, as it lowers blood pressure by maintaining fluid balance, as explained by the American Heart Association. Potassium is also an important electrolyte that helps regulate your heartbeat.
2.Controlling blood sugar and maintaining energy
For as sweet as they are, sweet potatoes have a low glycemic index (which means they release sugar slowly into the bloodstream). "Sweet potatoes — unlike other starchy foods that elevate blood sugar rapidly after [they're consumed] due to their metabolism into sugar — will help steady the levels of blood sugar," Flores said. This means you won't get blood-sugar spikes, but you will get a steady amount of energy. Flores noted that this regulation occurs even in people with type 2 diabetes. 
Furthermore, the Beauregard sweet potato, an orange-skinned variety grown in North Carolina, is similar to a white-skinned variety used in Japan to make a Dietary Supplement called Caiapo, which is marketed to control blood glucose in people with diabetes, according to an article in Perspectives, the magazine of the College of Agriculture and Life Sciences at North Carolina State University.
3.Stress
According to the Los Angeles Department of Public Health, sweet potatoes contain magnesium, the go-to mineral for destressing. It promotes relaxation, calmness and a good mood, as well as artery, blood, bone, muscle and nerve health, according to Psychology Today.
4.Immunity and anti-inflammatory properties
"Due to the color-pigmented vitamins, sweet potatoes are high in anti-inflammatory benefits," Flores said. One sweet potato contains about half of the daily recommended intake of vitamin C. Vitamins A and E also support a healthy immune system and are powerful disease-fighting antioxidants. While orange sweet potatoes contain more vitamin A, purple sweet potatoes are packed with the antioxidant anthocyanin, which is responsible for red, blue and purple colors in fruits and vegetables. According to the Linus Pauling Institute, pigment-related antioxidants have anti-inflammatory properties, which are beneficial to overall health and help mitigate inflammatory disorders.
5.Skin and hair
Vitamin A may help protect against sun damage, according to a 2004 study in the journal Clinical Cancer Research, and vitamins C and E are well-known for their beauty benefits. They encourage healthy, glowing skin and collagen growth.
6.Digestion
According to the Cleveland Clinic, sweet potatoes are a good source of dietary fiber, which helps the body maintain a healthy digestive tract and regulates digestion.
7.Cancer prevention
"Orange sweet potatoes have been shown to have anti-carcinogenic properties," Flores said, and the NIH reports that some studies have suggested that beta-carotene may reduce the risk of breast cancer in premenopausal women and ovarian cancer in postmenopausal women. 
However, purple sweet potatoes may be even more effective than orange sweet potatoes in staving off cancer. "Purple sweet potatoes have been shown to have better cancer-fighting abilities, with a positive effect on cancer cell growth," Flores said.
Nutritional Facts:
Sweet potatoes are rich in complex carbohydrates, dietary fiber and beta-carotene (a provitamin A carotenoid), while having moderate contents of other micronutrients, including vitamin B5, vitamin B6 and manganese (table).When cooked by baking, small variable changes in micronutrient density occur to include a higher content of vitamin C at 24% of the Daily Value per 100 g serving (right table).
The Center for Science in the Public Interest ranked the nutritional value of sweet potatoes as highest among several other foods.
Sweet potato cultivars with dark orange flesh have more beta-carotene than those with light-colored flesh, and their increased cultivation is being encouraged in Africa where vitamin A deficiency is a serious health problem. A 2012 study of 10,000 households in Uganda found that children eating beta-carotene enriched sweet potatoes suffered less vitamin A deficiency than those not consuming as much beta-carotene
Application:
Widely used in functional food, drinks, health care products and pharmaceuticals etc.

Plant Bases: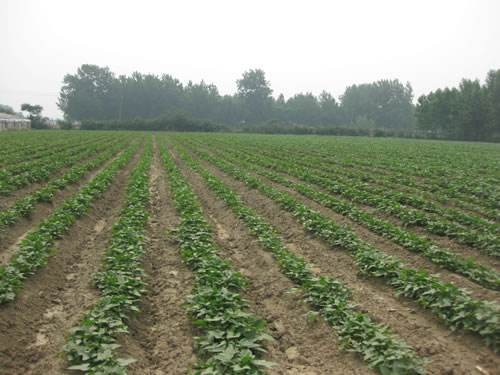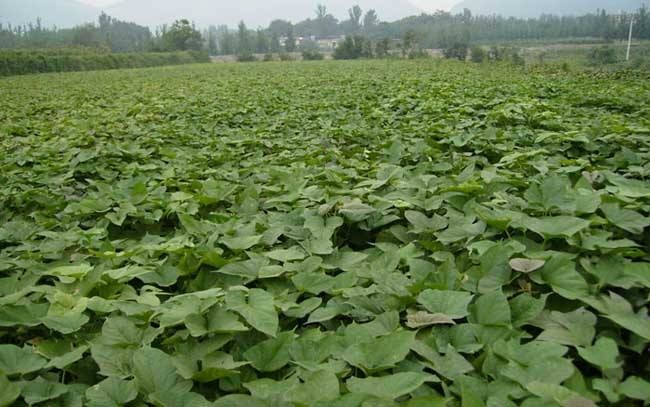 Our advantages:
1. Our factory have passed the ISO9001, ISO14001, Kosher, HACCP and Chinese Health Food GMP
2. We inspect the manufacture process strictly and the quality can be controlled
3. We supply high quality products, reasonable price, prompt delivery
4. Our best quality extract with OEM service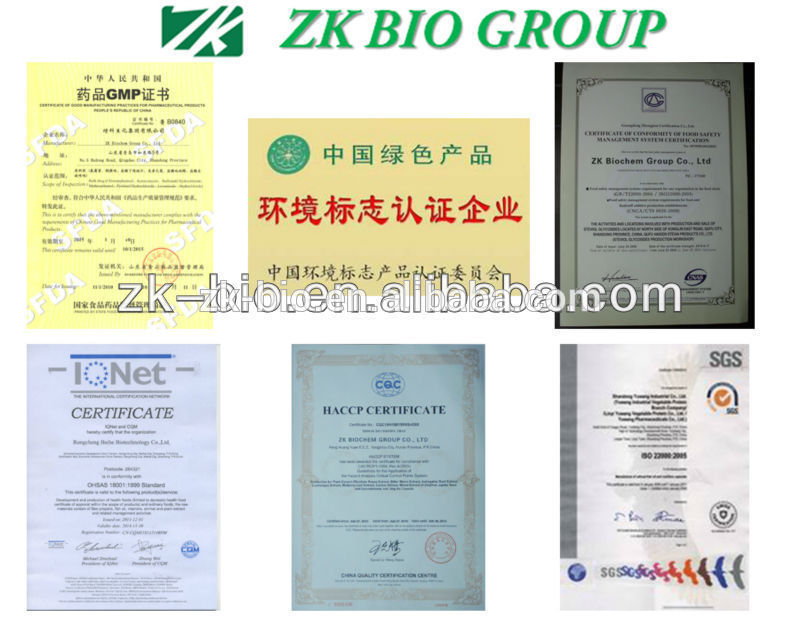 Product Categories : Fruit & Vegetable Powder