Best Quality Hot Sale Organic Chlorella Powder Capsule
Product Description
We can provide the Chlorella specifications as follow:
 1. Chlorella powder Organic Chlorella powder
 2. Chlorella tablet: 250mg/tablet, 400mg/tablet  500mg/tablet etc
 3. Chlorella capsule: 250mg/capsule, 400mg/capsule, 550mg/capsule etc
 4. Broken cell-wall Chlorella powder, tablet, cpsuels
 5. Mixed Spirulina & Chlorella powder, tablet, capsules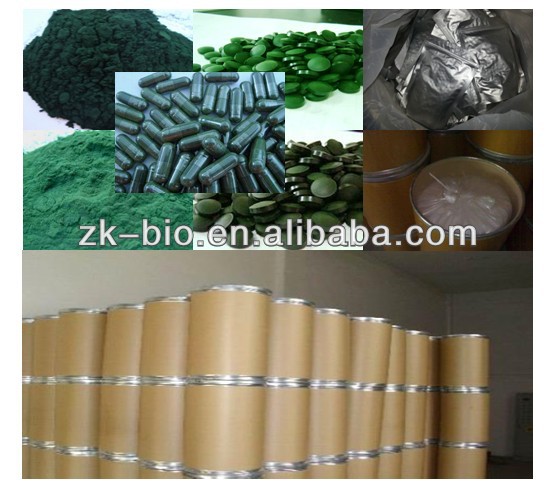 Introduction:
Chlorella is a single-celled freshwater alga. Chlorella contains vitamin C and carotenoids, both of which are antioxidants (see our documents Beta Carotene, and Vitamin C). Antioxidants are compounds that block the action of free radicals (unstable molecules that can damage cells). Chlorella is also reported to contain high concentrations of iron and B-complex vitamins (see the document Vitamin B Complex).
These algae are noted for their large amounts of chlorophyll, the chemical that gives plants their green color. Plants require chlorophyll for photosynthesis, the process by which plants convert light into chemical energy. Chlorophyll is also abundant in green leafy vegetables.
Chlorella is now used as an adjunct supplement during radiation treatment for cancer. Its abundance of chlorophyll is known to protect the body against ultraviolet radiation.
It is a nutrient-dense superfood that contains 60% protein, 18 amino acids (including all the essential amino acids), and various vitamins and minerals. One of its unique properties is a phytonutrient called CGF.
Main functions:
1. Chlorella can kill several types of cancer, fights bacterial and viral infections, enhances the immune system.
2. Chlorella can increase the growth of "friendly" germs in the digestive tract.
3. Chlorella can lower blood pressure and cholesterol levels.
4. Chlorella can promote healing of intestinal ulcers,diverticulosis, and Crohn's disease.
5. Chlorella can help the body eliminate mold and process more oxygen.
6. Chlorella supplements can increase the level of albumin in the body.
7. Chlorella can prevent cancer through its ability to cleanse the body of toxins and heavy metals.
Application:  
Applied in pharmaceutical and dietary industry, chlorella is used as a human Dietary Supplement as well as a whole food and is available in tablet, capsule,and powder form.
Packaging and storage:
Packaging: bulk 25kg/drum,Bag, Bottle,carton and as per customer's requirements.
Storage:stored in a well-closed container away from moisture.
Packing: bulk 25kg/drum, bottles, bags, cartons etc as per your requirements.
Delivery: usually we can send the goods to you within 7 days after receiving your payment.
  We can provide the OEM service.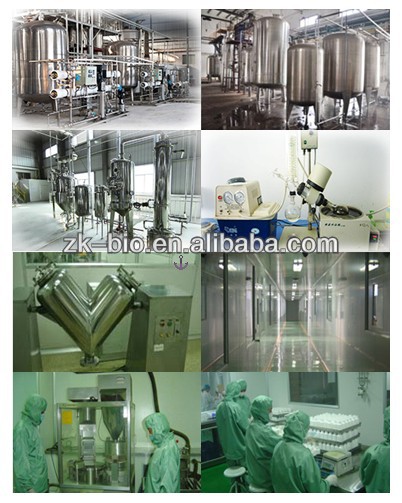 We have been engaged in this industry for many years, and our customers are all satisfied with our quality and service.
Welcome to visit our company for site inspection!
Product Categories : Chlorella & Spirulina